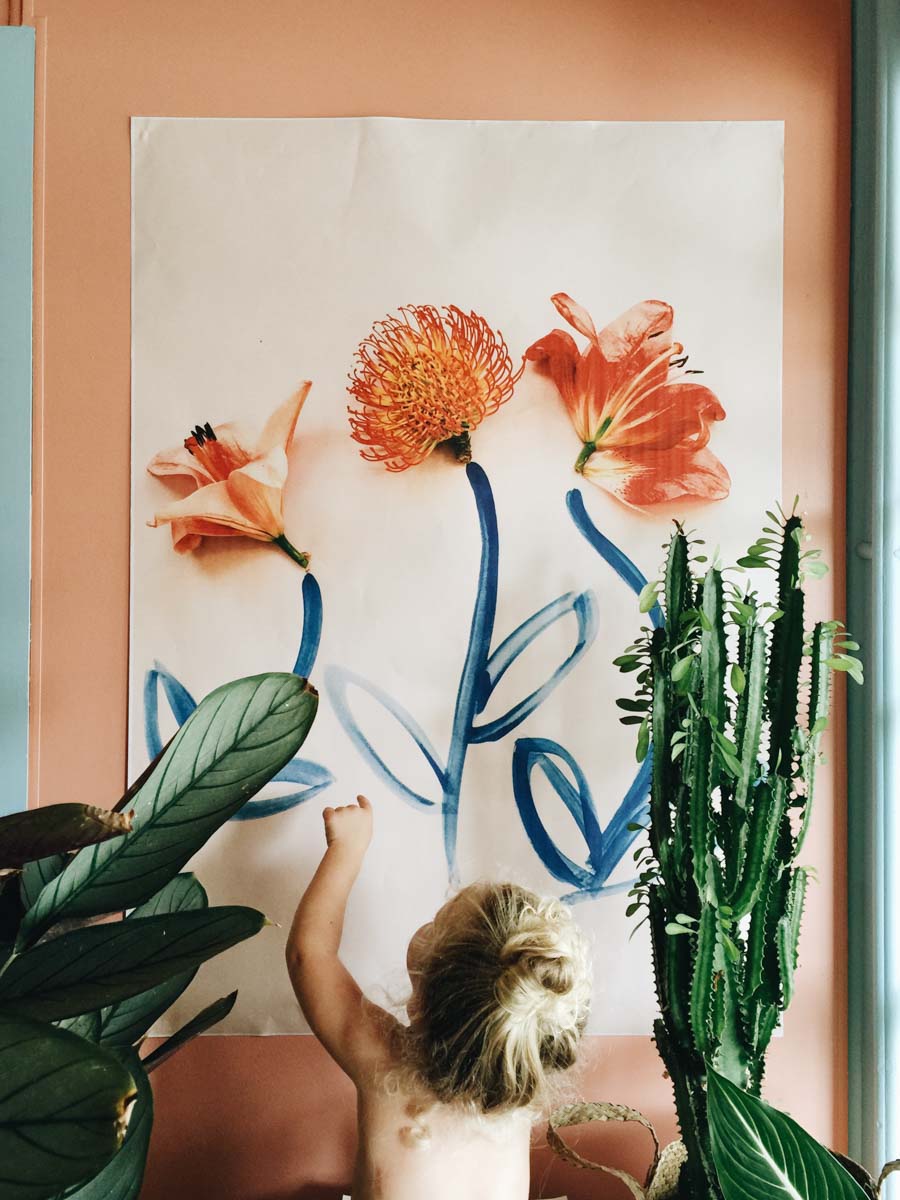 It is with much joy and excitement that we can now finally reveal our first poster collaboration! We recently teamed up with the queen of creativity, Tess Guinery to create a mini collection of floral posters, "Just Because" and Pink Nostalgia.
Tess is a designer, stylist and creative dreamer currently residing in QLD. Her wild imagination and adventurous heart fill her instagram feed with gorgeous, colourful imagery and when it came to choosing our first poster collaboration we knew it needed to be her!
Now two of her amazing floral creations are available in poster form and they couldn't be a better fit! The huge scale of the posters really bring her imagery to life; with the flowers practically dancing off the walls they're likely to brighten your mood as much as they brighten your walls.
Firstly lets meet "Just Because"; "She was created 'Just because'. It's true that some of the greatest ideas come when we let ourselves play. We hope that "Just because" allows you to find playfulness in every part of your day. Pick up a paintbrush, dance to that song, pick some flowers or write a poem, life was made to be beautiful! 'Just because' is a daily reminder of creative playfulness." – Tess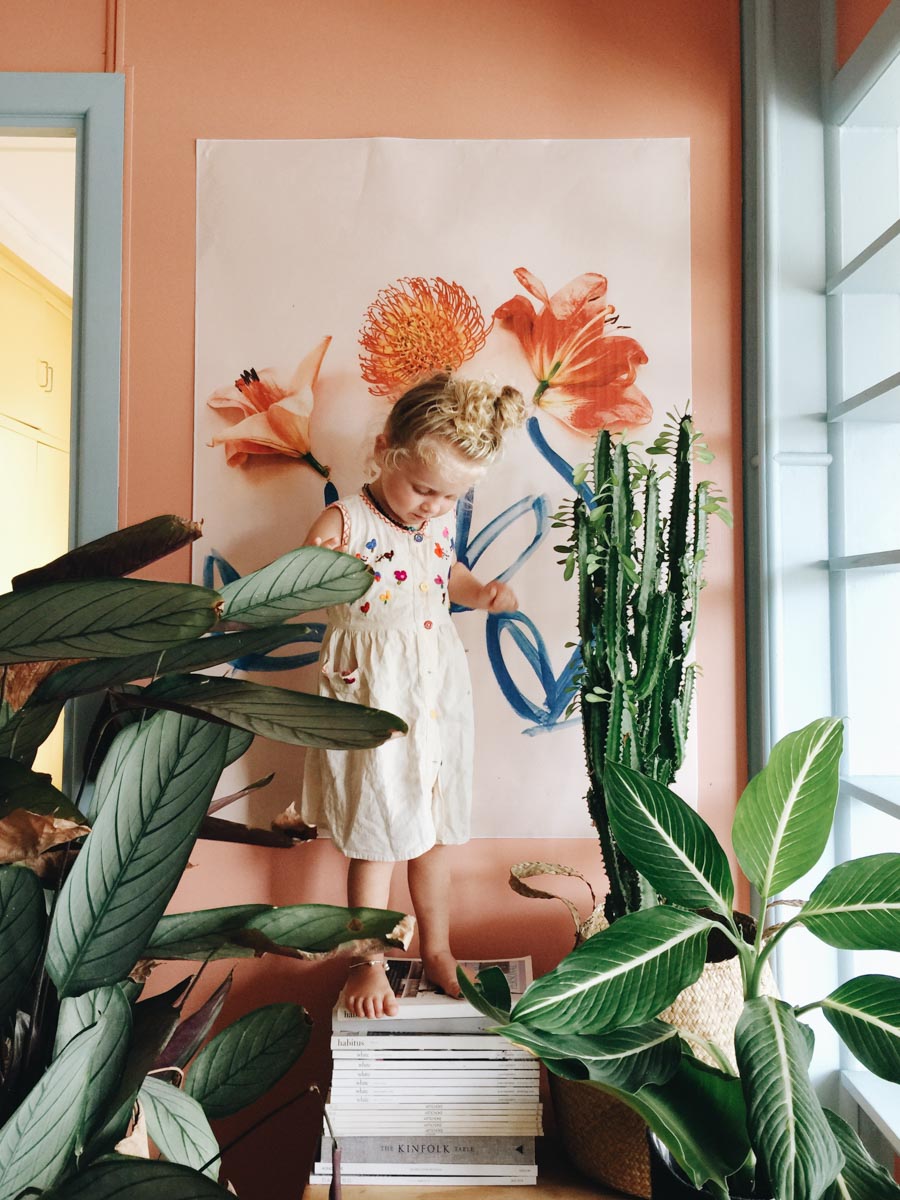 Now let's meet Pink Nostalgia; "Her dreamy pink hues were created with almond milk and dusty pink paint, the daisies, a gift from a lover. She was created on a summers afternoon when a creative breeze swept through the windows unannounced and begged to dance in colour" – Tess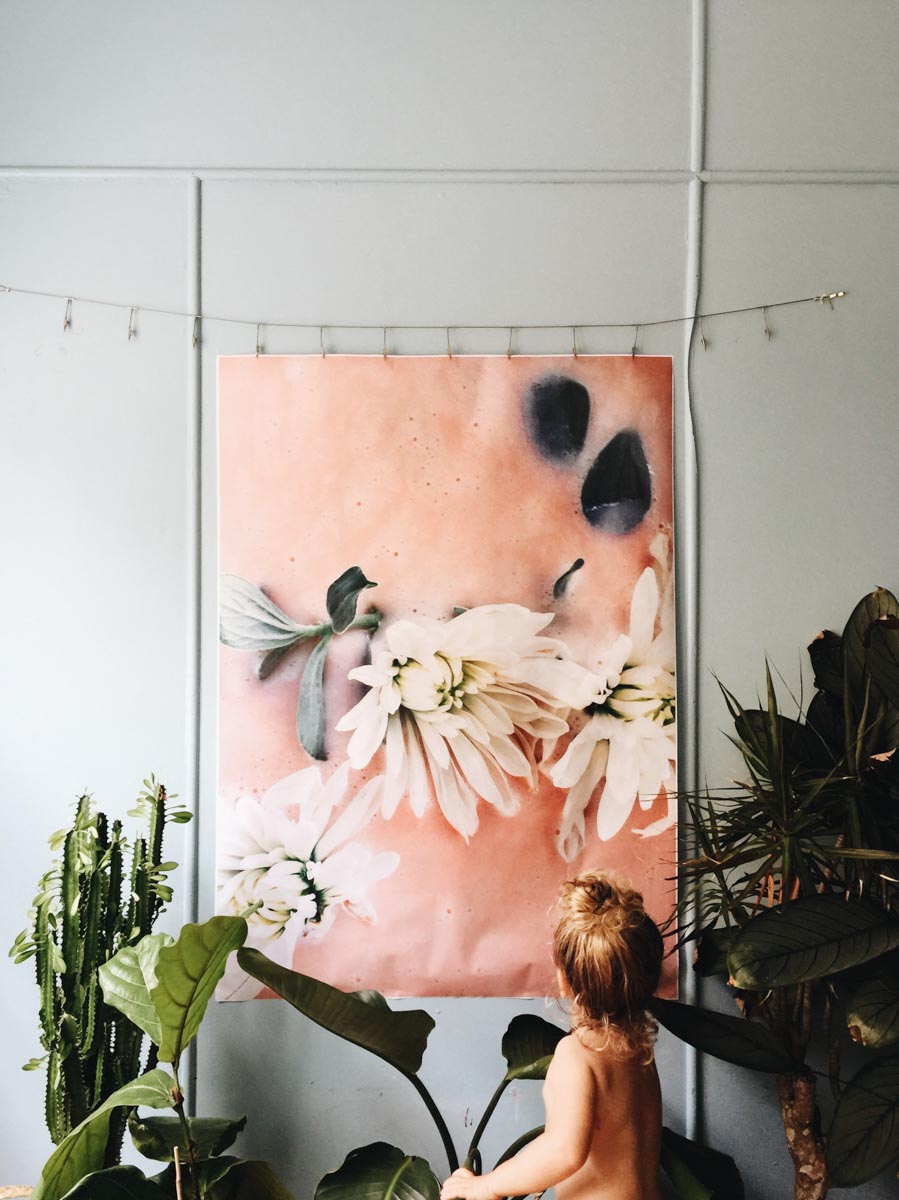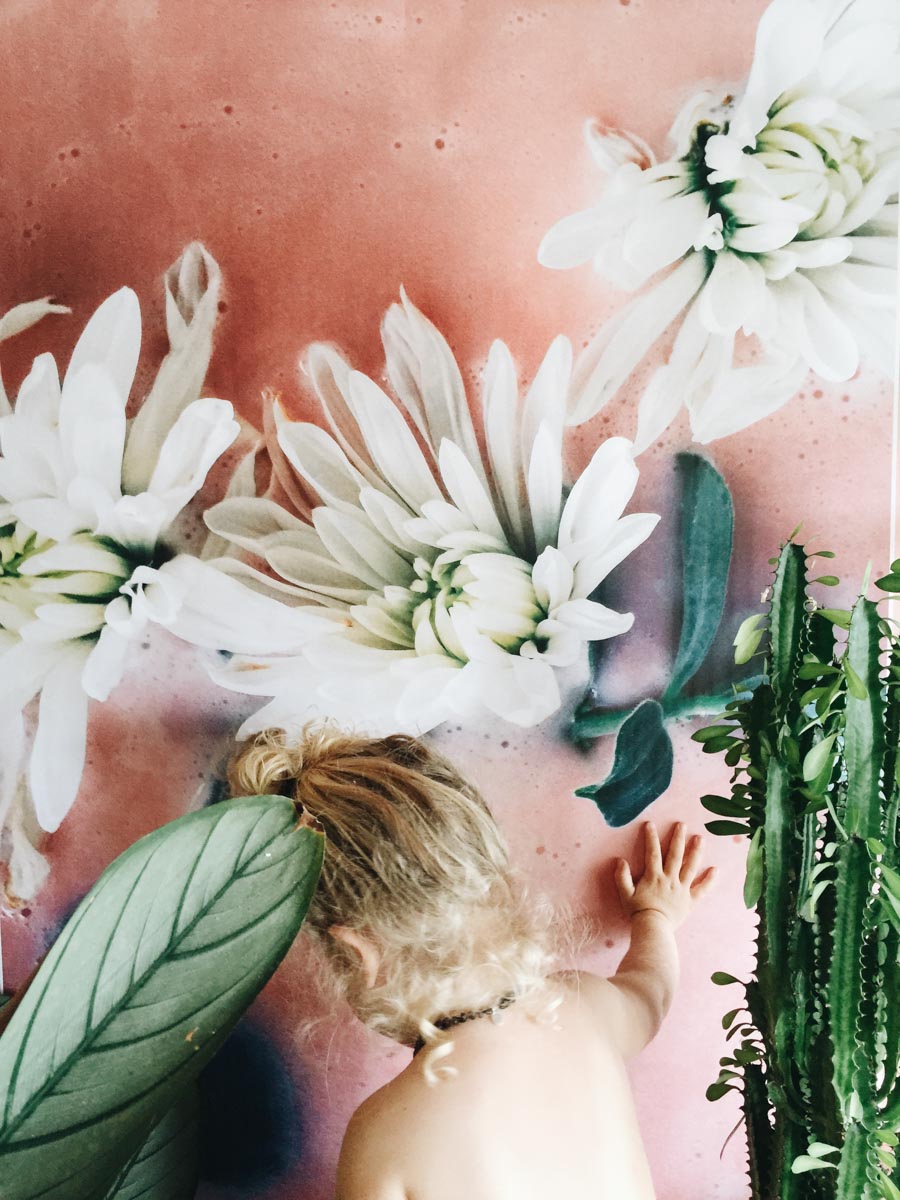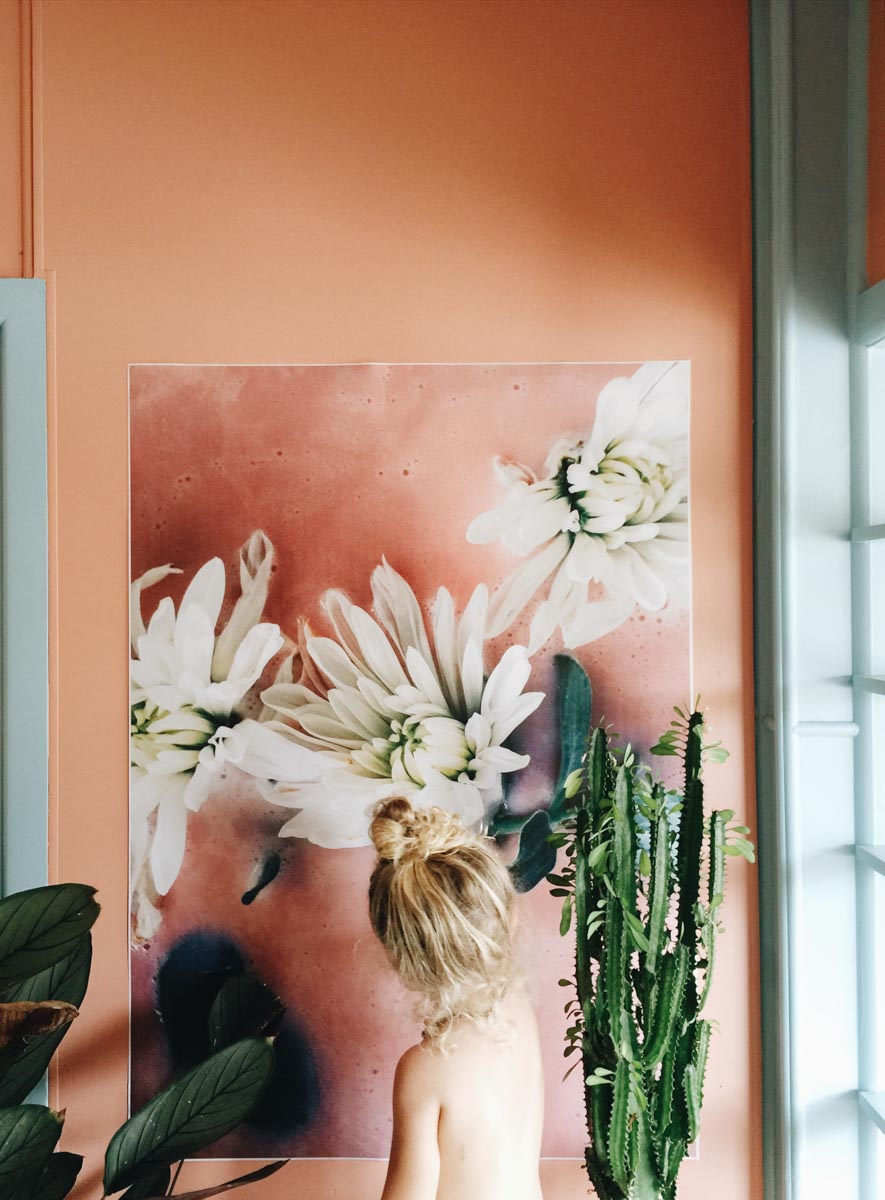 Pink Nostalgia and "Just Because" are both A0 posters and are available NOW for just $80 via our poster shop.